Who's Hiring?
Employers
Job postings are a service to members in good standing. Postings are provided at no charge and will remain on the website for 90 days or until you advise us the position is filled, whichever comes first. Please follow the Job Posting Policy and email your posting to sahu@bmsch.com
Members Looking for a New Position
Resumes for SAHU members in good standing may be posted as long as the membership is current. If you would like to post your resume, please email it to sahu@bmsch.com. Your name will be listed on this site with a link to your resume.
Job Postings
---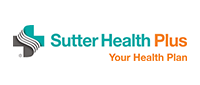 SEEKING ACCOUNT EXECUTIVE
Sutter Health has a long history in California. Some of our facilities have been providing care in the communities we serve for more than 100 years. Today, we're proud to partner with more than 12,000 doctors to care for more than 3 million people.
The Account Executive is responsible for promoting and selling Sutter Health Plan products to brokers and General Agents. Implements sales activities and is responsible for achieving sales objectives and meeting monthly and annual membership targets.
Click here to get more information and apply!