SAHU Newsletter | March 2023
SAHU Monthly Newsletter
March 2023 Edition
Featured Member: Telly Tasakos
Fund-A-Need
Heard on the Net
Save the Date:
Golf Tournament
Business Expo / Medicare Summit
Upcoming Events:
Vanguard Cornhole Tournament
SAHU Business Expo
Featured Member

Telly Tasakos

Insperity

How long have you been a member of SAHU?

This is my first year as a member and on the board.

Why did you join SAHU and what do you love most about SAHU?

I joined SAHU for a couple of reasons. I enjoy networking and meeting new people. I also enjoy working with health insurance community.

What's one skill you'd like to develop or sharpen this year within SAHU?

To become a better public speaker.

What's the best piece of career advice you've ever received?

To serve others and be a resource to them.

What's your biggest (or one of your biggest) professional accomplishment(s) so far?

To be recognized by the people I work with/network with as connector of people. I love to introduce people to others they may not know to help them grow their network.

When you're not working, how do you enjoy spending your time?

First and foremost I love spending time with my daughter. I also enjoy a good workout and golfing (although, I'm not very good).
Know someone you think would benefit from a
SAHU Membership?
Visit SAHU-CA.com/benefits, click the Value Flyer to download a copy, and share! Don't let them miss out on the many opportunities that come with membership.
Heard on the Net
DCAHU's Communication Chair Bill Robinson compiled a brief update on things happening in our industry.
President

Trusted American Insurance Agency
Past-President

Dickerson Insurance Services

Executive Director

Benefitsbay Insurance Solutions

Media Relations

Vanasek Insurance Services

Medicare

Lawlen Insurance Solutions

Awards

Trusted American Insurance Agency

Professional Development

Action Pharmaceutical Consulting

Carrier Relations

BeneFiting by Design

President-Elect

Helen Ornellas

Ornellas & Associates

Programs

Storehouse Insurance Services

Community Service

Cypress Ancillary Benefits

Legislative

Eureka Insurance Solutions

Membership Retention

Insperity

Political Action Committee

Solv

Vanguard

Cal Choice (CHOICE Administrators)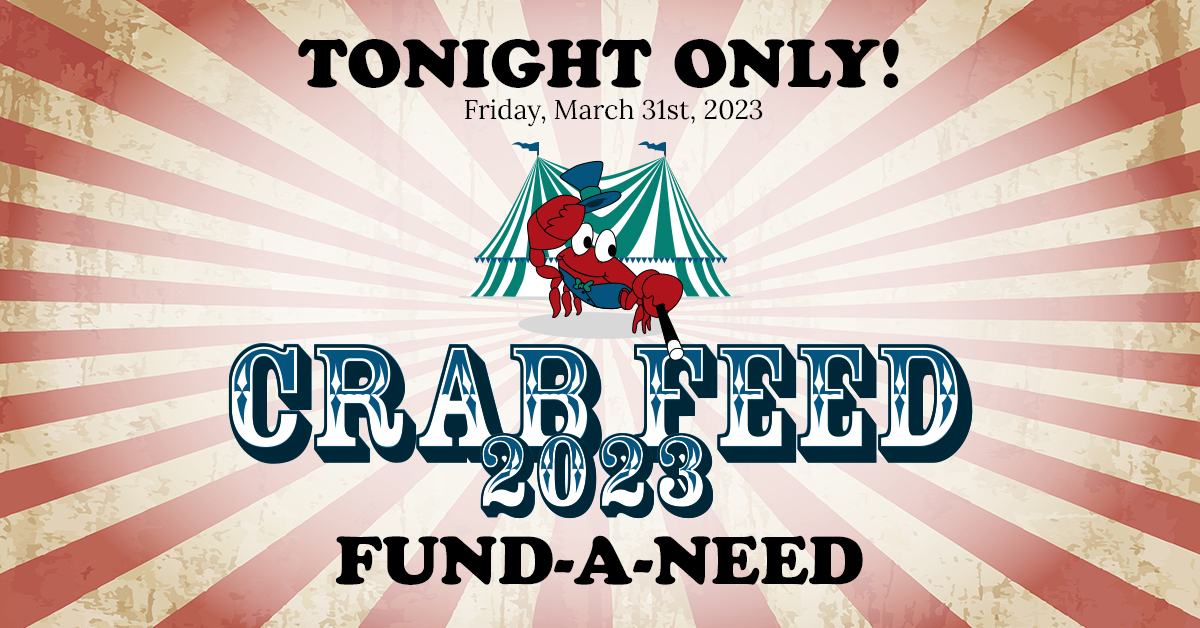 Dear friends and colleagues,
We are thrilled to introduce the American Cancer Society (ACS) as our chosen organization for the Fund-A-Need at our upcoming Crab Feed event. Cancer is a disease that affects millions of people around the world, and the ACS has been at the forefront of the fight against it for over a century.
The ACS is a nonprofit organization that works tirelessly to support cancer patients, fund groundbreaking research, and advocate for policies that promote cancer prevention and early detection. They offer a wide range of services and programs, including free rides to treatment, lodging for patients and caregivers, and support groups.
What sets the ACS apart is their commitment to making sure that no one faces cancer alone. They provide invaluable resources and support to patients and their families throughout every stage of the cancer journey. From diagnosis to treatment to survivorship, the ACS is there to help.
By supporting the ACS through our Fund-A-Need, we can make a real difference in the lives of people affected by cancer. Together, we can help fund groundbreaking research that leads to better treatments and cures, provide critical support services to cancer patients and their families, and ultimately help save lives.
Thank you for your support and generosity as we work together to fight cancer and improve the lives of those affected by it. See you all tonight!

2022-2023 SAHU Annual Partners
Thursday, April 20th, 2023 @ 4PM
No Cornhole Experience is Required!
Everyone is Welcome to Join or Spectate!
SAHU will be holding a cornhole tournament for 2-person teams. For those not familiar with cornhole, you can find the official rules here.
There will be prizes for 1st, 2nd, and 3rd place. Registration comes with drink tickets, and food will be available for purchase at the venue.
If you would like to attend as a spectator, no registration is required.
CAHIP's Capitol Summit is the leading event for health insurance agents, brokers, general agents, consultants, and Medicare specialists. This event brings health insurance professionals from all over the country to take part in educational sessions and collaboration, networking, and exposure to many exhibitors with cutting-edge products and services. This event is the pinnacle of the hard work that the CAHIP Legislative Council does all year long to help our Legislature understand the needs of the health insurance professional community and our clients. We always have an exciting schedule packed with great speakers and vendor partners to enjoy over the two days culminating with visits to our legislators.
SAHU March Coffee Chat 2023
What We Lobbied On:
Addressing the Cost of Care - Site Neutral rules to deter location-based gaming of coverage

Preserving and Strengthening Employer-Sponsored Health Coverage

Commonsense Reporting Act

Initiatives to innovate HSA-eligible plans

Opposition of penalties on employers for network requirements
What We Lobbied On To Improving Medicare:
Excluding licensed agents and brokers from burdensome marketing restrictions

Allowing COBRA to be treated as credible coverage

Observation status to be treated as inpatient status

New Part D open-enrollment period
Who We Met With in DC:
Kevin Kiley – Visit

Ami Bera – Visit

Doris Matsui – Visit

Josh Harder – Visit

Doug LaMalfa – Drop by

Tom McClintock –Drop by
If you would like to learn more about participating in Leg Support, reach out to info@sahu-ca.com

Capital Conference coming up in Sacramento https://sahu-ca.com/event/2023-capitol-summit/
The LPRT was formed in 1942 to recognize success in our industry.

Today, the LPRT is committed to being the premier program for top Health, Disability, Long-Term Care and Worksite Marketing Insurance Producers, carrier reps, carrier management, and general agency/ agency managers.

Check out the easy online application

NAHU created the President's Triple Crown Program to recognize those members whose individual contributions to NAHU help advance the association's mission.

Criteria

1. HUPAC Contribution $12 x 12 or flat $150

2. Recruit 2+ new members

3. Send 3+ Operation Shout messages
Professional Development Opportunities
REBC®  Designation Elective: Earning the REBC designation elevates your credibility as a professional and prepares you to best serve your clients. Click here to access more information about the REBC designation, including the learning objectives and curriculum.
Brand Sets Professionals Apart from the Rest
NAHU's certifications offer a brand that sets professionals apart from the rest and the logo can be applied to media announcements, email signatures, business cards, and company letterhead to highlight professional accomplishment. After completing the final exam, a download version of the logo stamp of authentication will be generated.
National Association of Health Underwriters
Student Services Helpdesk: 844-257-0990
Sacramento Association of Health Underwriters
SAHU | 239 West Court Street, Woodland, CA 95695